These days, artificial grass has become very popular and that too for obvious reasons. Artificial lawn grass is made of synthetic yarn or fibres that resemble grass; these fibres are frequently constructed from polypropylene or polyester. Different pile heights of the artificial grass blades are available in green. It has strong support, and the blades are machine sewed on, similar to how carpet is manufactured. Artificial grass has improved greatly in terms of how realistic it looks, thanks to new technology that is currently accessible.
The use of artificial grass is also an eco-friendly step, as no such chemical is used for manufacturing this turf that can be harmful to the environment. So, choose professional teams for the hassle-free installation of artificial grass. This type of lawn is effective in increasing the selling price of a property in the real estate market, as potential buyers appreciate houses with such beautiful and hassle-free turf in outdoor areas.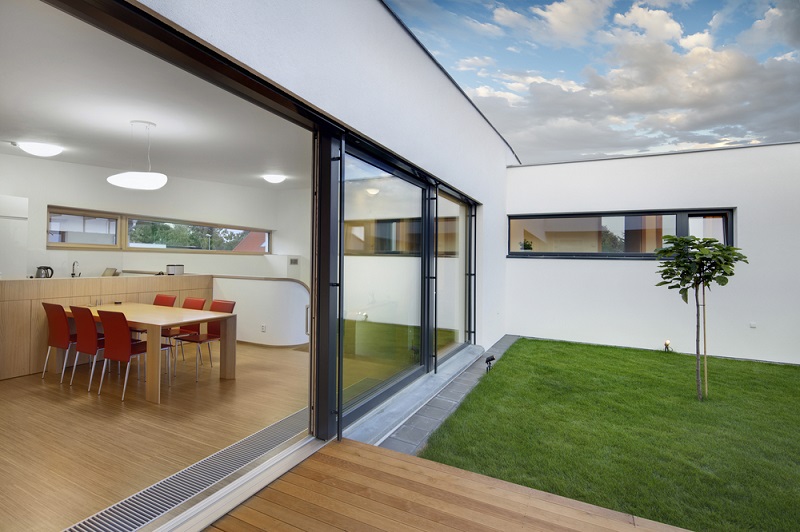 Advantages of using artificial grass:
Artificial lawn grass is becoming increasingly popular as a lawn care alternative. As it saves numerous hours and money on maintenance, the advantages frequently surpass the original expense. By reducing water use and chemical maintenance, one may both enhance their personal lifestyle and the general influence on the environment. The following list of important benefits of artificial grass is provided.
Many house owners prefer to have grass-covered lawns in their spacious backyards or front gardens. Since natural grass demands a lot of regular care, with the option of placing artificial grass seems to be better for many busy people. This artificial turf strongly resembles the natural grasses; it is more eye-popping when you place it on rooftops or balconies. People now want to avoid the trouble of watering and mowing grasses off their lawns by putting in artificial grasses all over the desired areas. They can get this synthetic product from any reputed local manufacturer, which has no harmful effect.
Lawn Protection:
One of the most frequent problems that artificial grass resolves are the ongoing maintenance that a lawn requires. Rhizoctonia, a disease that may affect a healthy lawn, is something you should guard against if you want to maintain your grass feeling well. Your attention, resources, and time will be required for this.
No mud, weeds, spots, or discolouration:
Natural grass is quite vulnerable to environmental influences, which can cause patchiness and staining. Your garden's exposure to sunshine won't be uniform throughout, so some areas may be barren and brown. Furthermore, as the soil is necessary for grass seed to germinate, areas with real grass are frequently extremely muddy, which is highly bothersome. Also, weeds will eventually grow in your grass, which will make it need to be taken care of more often. As a consequence, artificial grass is the perfect solution. In addition to being resistant to environmental variables, it also hinders the growth of weeds and the dissemination of filth. Artificial grass ultimately offers a tidy and uniform appearance.
Sturdiness:
After the artificial grass for your lawn has been placed properly, you can stop worrying about time-consuming maintenance. It will last for many years despite use and abuse. Its construction materials are meant to endure traffic, various climatic conditions, and fluctuations in the weather. The fibres are intended to be resilient against UV radiation, so they won't even lose their colour when exposed to it. More lifespan is offered by this artificial grass than by natural on your lawn.
Green throughout the year:
Grass and sod go to sleep in the winter and turn brown and not very pretty. No of the season, synthetic turf may provide you with a gorgeous retreat since it keeps its beauty all year long. Select artificial turf that has Protection from the sun so that even if it is placed in an area where the sun is intense. It won't fade or turn a duller shade of green. This is unquestionably one of the most important advantages of artificial truf. For locations with thin air, sunny climates, or tropical zones.
Perfect for children and pets:
Pets and youngsters are well recognised for their rough play, which usually leads to harm and a nuisance. There is no debate that grass is a preferred substance for recreational gardens over marble, but what about the chaos? An artificial lawn keeps the clean look of grass while getting rid of trash and grass stains. Your pets and younger kids may freely explore your yard due to the artificial grass that is placed.
No water Is necessary:
Artificial grass never needs to be watered, while natural grass often needs to be watered every day in the early morning and late at night. Artificial grass only requires water when it has to be washed, which is only periodically. To remove the dirt during washing, hose the blades down with a rapid water spray.
Conclusion:
A lovely section to the house is a marvellous inclination. Everybody attempts to make their doors enhanced in their own particular manner. At the point when you have grass, there is a more extensive degree to patch up the look from the very outset itself. Finishing organizations are arising their business with inventive thoughts. They anticipate making your home prettier than previously. One of the extraordinary ways of adding vegetation to your place is by having a rich green region in your home. You can do as such by adding plants and phony grass establishments. The last option is inclining the purchasers to have a cheap choice for the grass change. The plant life in the front yard gives a tranquil energy to the construction. A phony grass establishment is realistic for the home as well as for business purposes.
Fake grass is an extraordinary method for managing game grounds, kindergartens, houses, and business regions. It has altered structures that are valuably created by assessing the necessity.
As the trend grows, it's important to know why so many sports fields are switching. From natural grass to artificial turf carpets. Even more advantages of synthetic turf for homes include no need for trimming, washing, or fertilising. Which will surely save your family's expenditure. Artificial grass is more durable than natural grass during intense gameplay, with no pause for field recuperation.